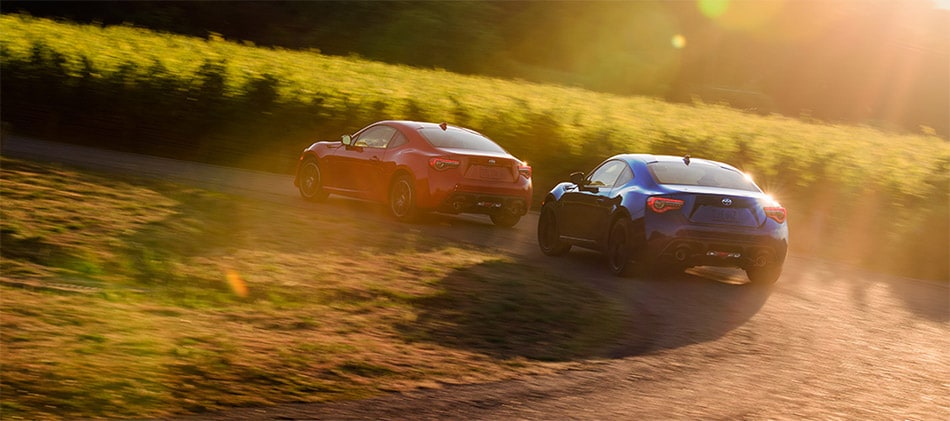 Toyota has a well-established history as the maker of reliable and safe family sedans and trucks. What few people realize, though, is that the car maker established itself as the manufacturer of sports cars -- a feat that goes back decades. A melding of the Toyota and Scion brands, today's Toyota 86 is poised to change Toyota's image in the minds of millions of people.
Sporty History
Today, Toyota is better known for its family sedans and trucks, but it wasn't always that way. In fact, the manufacturer is credited with introducing the first true two-seater sports car to the industry in 1965. At its debut, the car carried with it the moniker of "Sports 800." A small, sporty coupe, the Sports 800 was able to clock speeds at over 99 MPH.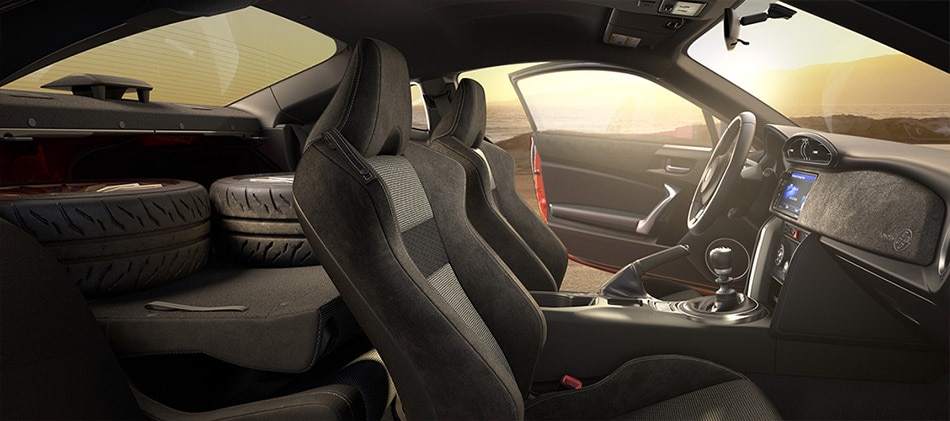 Joint Partnership
The Sports 800 boasted a 790cc, two-cylinder boxer engine that is horizontally opposed and air cooled. Aluminum figured heavily throughout the body in an effort by its Japanese developers to keep its weight low. Its unibody construction featured thin steel while select body panels were made of aluminum. For several years early in the car's production, the seat frames were also made of aluminum. The Sports 800 -- which was also known as the Toyota Publica Sports -- also featured an innovative sliding canopy when it first debuted at the 1962 Tokyo Auto Show.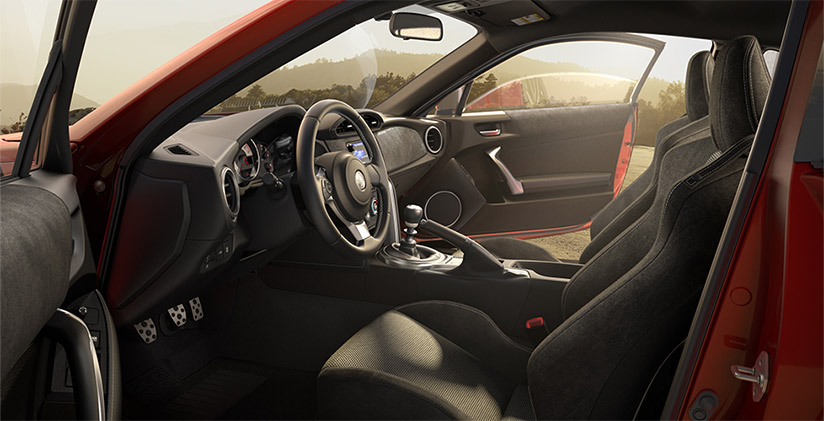 The Toyota 86 Through the Years
The Sports 800 grew and changed over the years. Its next reincarnation was the Toyota 2000GT. It was this car that put Japan on the automotive map as an innovative designer of high-performance sports cars. Available with either a 2.0-liter or 2.3-liter engine coupled with a five-speed manual transmission or a three-speed automatic -- and designed with the famed front mid-engine, rear-wheel-drive layout (FMR) -- the Toyota 2000GT received positive comparisons with the Porsche 911 by Road & Track magazine. The regular production run of 2000GTs ran from 1967 until 1970 and numbered only 351. It is notable as the first collectible Japanese car and has been sold at auction for $1.2 million.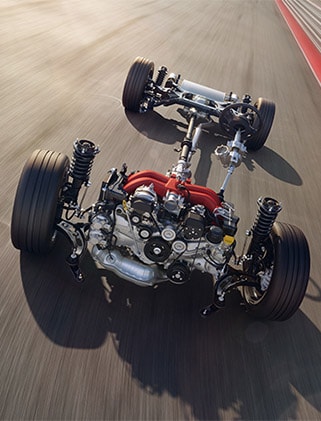 The Toyota AE86 was the next design change and was in production from 1983 until 1987. Available as a 1.6-liter engine in a FMR layout, this car -- which was also known as the Toyota Corolla or Toyota Sprinter -- was paired with either a four-speed automatic or a five-speed manual transmission.
The Toyota 86 Today
Today's version of the Toyota 86 is designed with a boxer 2.0-liter engine, a six-speed manual or automatic transmission and the line's FMR layout. Previously sold in the United States as the Scion FR-S, the car was rebranded as the Toyota 86 in August 2016 when the Scion brand ceased production. Retaining its distinctive sports car styling, the Toyota 86 reaches 60 MPH in just 6.2 seconds.