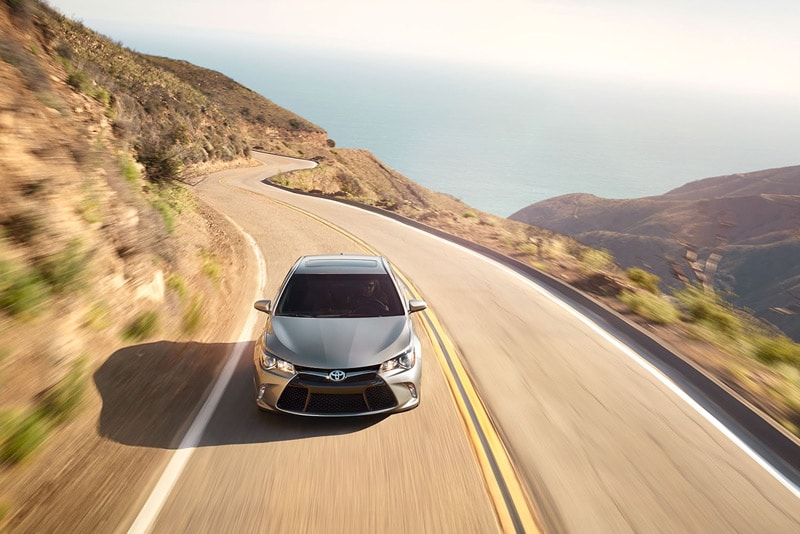 If you've always relied on a gas-powered car or truck, you might be surprised at the numerous benefits that come with driving a hybrid vehicle. From saving money on gas to holding your car's value for longer, discover six reasons that you should upgrade to a hybrid vehicle.
Save Money on Gas
If you're keeping an eye on your wallet, you'll appreciate the frugal nature of most hybrid vehicles. Since hybrids rely on a combination of gas and electricity to operate, you won't have to spend nearly as much on gas. Depending on which vehicle you choose, you can get anywhere from 40 to 60 mpg, which means you can save big over a standard gas-powered vehicle. Since some hybrids can go for 600 miles or more on a single tank of gas, you can also look forward to making far fewer trips to the gas station.
Get the Best of Both Worlds
As a longtime driver, making the switch from a gas-powered vehicle to an electric one might sound daunting. Since hybrids rely on both gas and electricity, however, they offer a great way to test the waters of relatively new technology. With a hybrid, you'll get the best of both worlds without having to make a firm commitment to going electric. You'll also benefit from getting to drive a car whose operation is remarkably similar to a conventional vehicle, since there's no need to plug in a hybrid vehicle in order to benefit from its electric charge.
Set a Great Example for the Future
Greenhouse gases are becoming more of a pressing issue in today's world, and fossil fuels like gasoline contribute to this increasing problem. Fortunately, you can be part of the solution by driving a hybrid instead of a conventional vehicle. Hybrid vehicles reduce carbon dioxide emissions by as much as half, and they decrease pollutants that cause smog by as much as 90 percent.
As a parent or a grandparent, driving a hybrid does more than just help to improve the environment now. With significantly lower emissions, making the switch to a hybrid can have a substantial impact on the environment for decades and generations to come.
Maintain Your Vehicle's Value Longer
If you're concerned about making a smart investment on a hybrid vehicle, set your worries aside. In general, hybrids tend to hold their value longer than gas-powered vehicles, thanks to a combination of lengthy warranties and reasonable maintenance. Despite their varied parts, hybrid vehicles don't need more frequent or more extensive maintenance than gas-powered vehicles. Hybrids also typically include eight-year warranties on the hybrid system along with standard warranties on other parts. That means your hybrid vehicle could look and run as good as new, even after several years of driving.
Conserve Fuel in the City
You already know that hybrid cars require much less gas than conventional vehicles, but you might not have heard just how much the fuel consumption changes in certain situations. When you're driving through the city, for example, you can conserve a significant amount of fuel even in stop-and-go traffic. Thanks to hybrid technology, the electric motor produces electricity each time you hit the brakes. That means you can save gas even when you're stuck in bumper-to-bumper traffic. As hybrid technology becomes even more advanced and batteries become more efficient, you can save gas during long highway drives, too.
Find the Ideal Model for Your Needs
Not all hybrid vehicles are created the same, which means that no matter what kind of vehicle you're looking for, you're likely to find a hybrid to match. The 2016 Toyota Prius gets an impressive 54 mpg in the city and 50 mpg on the highway, making it one of the most efficient hybrids available. Opt for the Prius C for a vehicle that's optimized for the city or a Prius V for a great family-sized hybrid with plenty of cargo space.
If it's an SUV you're after, take a closer look at the 2016 Toyota Highlander Hybrid. This SUV seats seven comfortably, has over 83 cubic feet of cargo space, and gets 28 mpg combined. For a taste of luxury, try the BMW i8 hybrid. This sleek hybrid can reach 155 mph, has 357 horsepower, and gets just under 30 mpg combined.
No matter your driving style or your family's needs, there's a hybrid vehicle that's perfect for you. Ready to upgrade to a hybrid? Learn more about available models and sign up for a test drive at your local Denton dealership today.