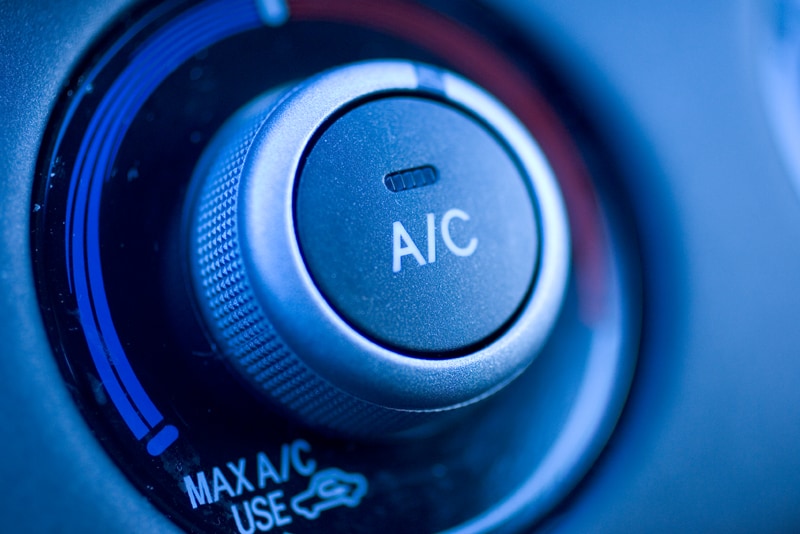 With the warmer months of the year fast approaching, you want to make sure that you have a properly functioning air conditioner. In fact, it's best to get it checked before the spring starts so you aren't stuck in a hot car if the air conditioning isn't working. Assumably, you aren't an expert on car air conditioners, so if you think it may need some maintenance, check for a few of these telltale signs.
Bad Smells
One of the easiest symptoms of air conditioner trouble is also the easiest to identify. When you turn on the air, it shouldn't emit a bad smell, or any smell for that matter. If you smell an odor, most often it has a mildew-type must, which means that mold is growing somewhere in the system. Because this system is hard to clean without damaging, it's best left to a professional. In this scenario, get it fixed immediately. Not only is the system running improperly, but you're also breathing in harmful allergens.
Bizarre Noises
Any bizarre noise coming from your car is a cause for concern, even if you don't know the source. If you notice a strange rattling or grinding noise when you turn on your air, it's probably something wrong with the fan. This fan takes the cool air and blows it into the car. When it's unable to spin, this eventually causes total failure of the system. In addition, a clog could also cause unsettling noises. Either way, you need to take it to a mechanic. The sooner you diagnose and fix the problem, the less you're going to pay.
No Cold Air
If your air conditioner blows hot air, that is a distinct sign that it's time for a checkup. However, the problem isn't always that the entire system failed. Many times, your system is just low on freon, or refrigerant. When you take your car into the shop, they can see if that's the problem and refill it if low. It's a simple fix and generally one of the most common problems with air conditioners. However, it can also mean other problems such as a leak in the hose or connector, which is harder for you to identify.
Puddles on the Floorboards
Unless you just got back in the car from a trip to the beach, you shouldn't have puddles of water around your feet. When your drainage hose in your air conditioner gets clogged, that's just what happens. Because the excess water has nowhere to go, it leaks back into the vehicle. This is usually easy to see on the interior, especially because it may leak on your feet as you drive. You can also check underneath the car once you're parked. If there isn't a clog, water drains underneath the car, indicating that it's working efficiently.
Like with many other car components, fixing your air conditioner before the problem gets out of hand is a brilliant way to save yourself money. Plus, even if you're a "windows down" person, you might want a little added comfort when the temperatures hit triple digits.